Japonska metalcore skupina Crossfaith je pravkar oznanila svoj novi album, ki bo izšel dne 03.08.2018. Ta bo nosil ime 'EX_MACHINA'.
Z zadnjim komadom na novem albumom se bodo skupaj s pevcom skupine Coldrain posvetili zasedbi Linkin Park s priredbo skladbe "Faint".
Uradni tracklist in artwork novega albuma: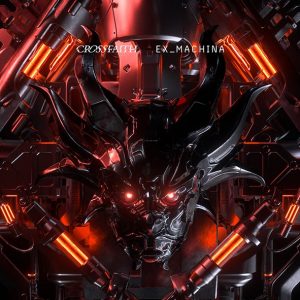 1. Deus Ex Machina
2. Catastrophe
3. The Perfect Nightmare
4. Destroy (feat. Ho99o9)
5. Freedom (feat. Rou Reynolds from Enter Shikari)
6. Make A Move
7. Lost In You
8. Wipeout (Album Mix)
9. Milestone
10. Eden In The Rain
11. Twin Shadows
12. Daybreak
13. Faint (feat. Masato from coldrain)
Fantje bodo seveda na trenutni evropski turneji že igrali skladbo "The Perfect Nightmare" zato ne zamudite njihovega nastopa dne 26.06.2018 v Budimpšeti!